By
Antonino Marcianò, Fudan University
Matteo Cavalli-Sforza, IFAE
Silvia de Bianchi,UAB
Luca Tagliacozzo, ICCUB
Context
Incontro dei racconti di scienza italiana del mondo
Area
Atomic-Nuclear
Cosmology
Gravitation
Particle Physics
Open to all
The second meeting of the "Tales of Italian Science in the World" travels to the frontier between quantum physics and cosmology, where the limits of the two great pillars of modern physics are measured: general relativity and quantum mechanics. But the infinitely large and the infinitely small can also be touched.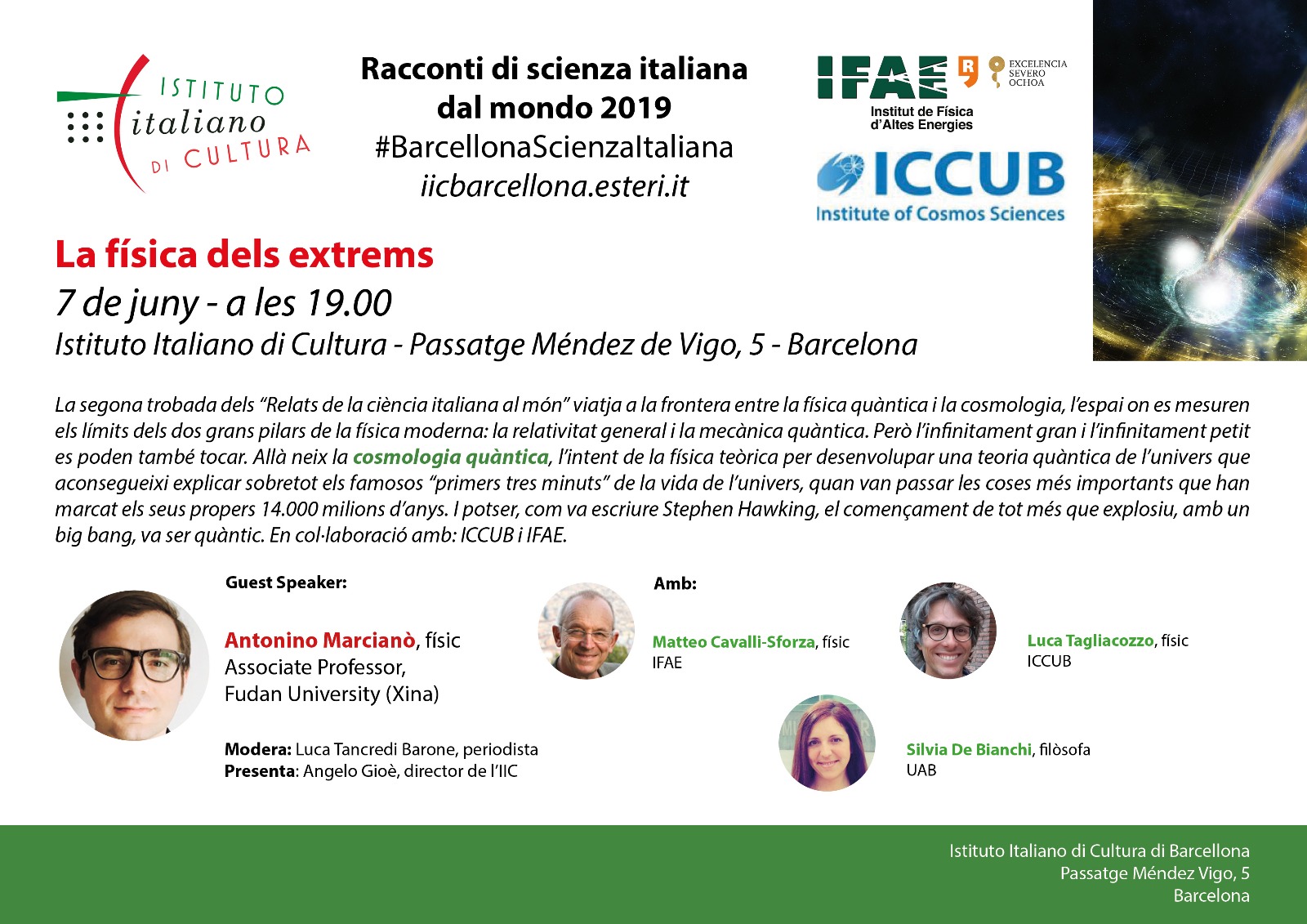 This is where quantum cosmology was born, the attempt of theoretical physics to develop a quantum theory of the universe that manages to explain above all the famous "first three minutes" of the life of the universe, when the most important things happened. 
In collaboration with: ICCUB and IFAE.